Smoothie Edition *SCALES colorway*
$

6.50
On sale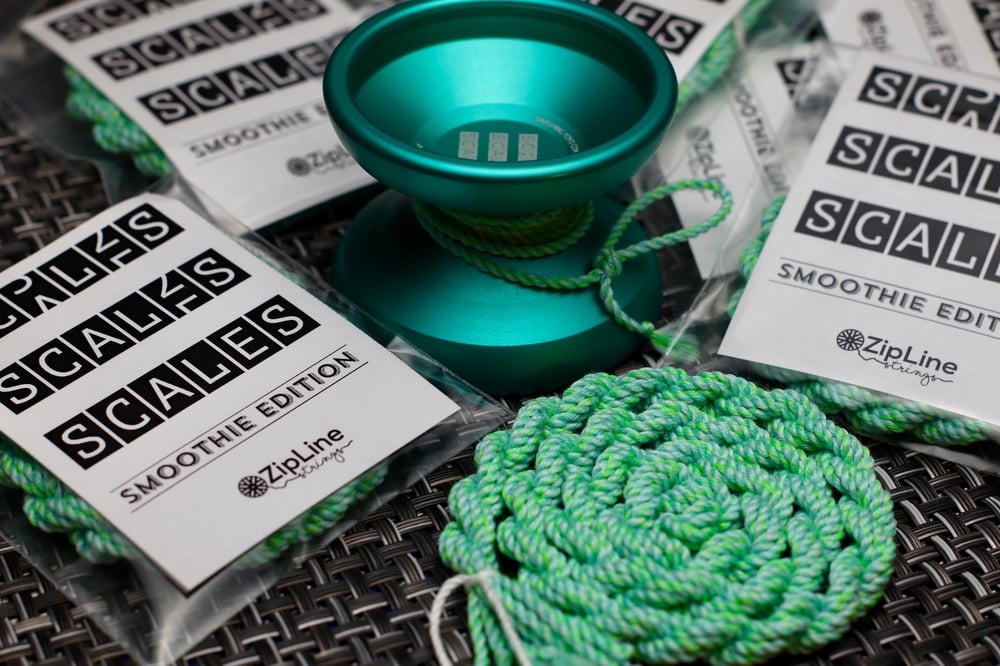 5-packs
COLOR [light teal + neon green + light teal nylon]
THICKNESS [Regular]
FORMULA [Smoothie Edition]
MATERIAL [polyester + a touch of soft nylon]
Colin Beckford mentioned that he'd like to see the Scales colorway across some of our other blends and so we worked our butts off to make this happen. We get it, lots of throwers love the Scales colorway but don't prefer the ultra soft nylon strings. We searched and tested so many different polyester threads in order to get the right color blend to performance ratio, and we've finally crossed the finish line. This one is composed of a couple of light teals, plus a smidgen of neon green to improve visibility.
Our Smoothie Edition blend is our newest formula and it really shines with this combination of thread dyes. You just have to try it. Soft, but not too soft. Whippy, but not too whippy. Great slack formation, and plays very predictably!
We all want something different, and we all want to support @scalescollective, right? Portions of the proceeds helps this sponsorship and also helps us continue doing rad stuff together!!!